Design, manufacturing & assured quality
To protect the hands, it is extremely important to choose the right glove for the job on hand. Building on our long experience, advanced manufacturing technologies and particular attention to ergonomics, we propose a range of gloves specific for every type of risk.
The raw material and manufacturing process are essential in determining the protective properties of the glove. Knowing how a glove is made is of crucial importance in selecting the right glove.
The gauge of seamless gloves
Seamless gloves deliver a higher level of resistance and
comfort. How is a thinner or thicker glove made? It depends
on the number of needles per inch (25.4 mm) used in the
production process. This value is called "gauge". In simple
terms, the higher the number of needles, the thinner the
yarn (and glove).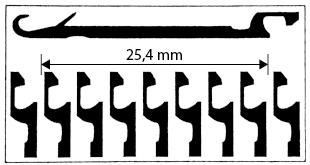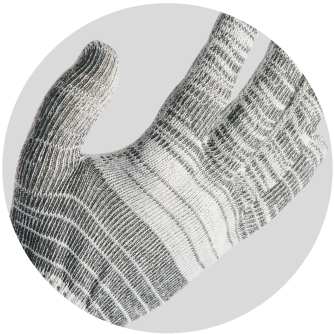 Uncoated seamless knitted gloves:
single piece of seamless sewn fabric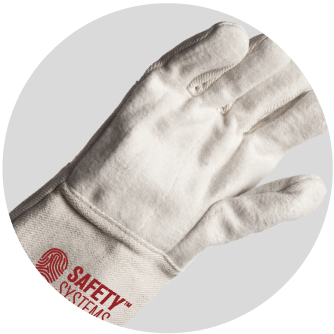 Cut and sewn uncoated gloves:
Pieces of fabric and/or leather sewn together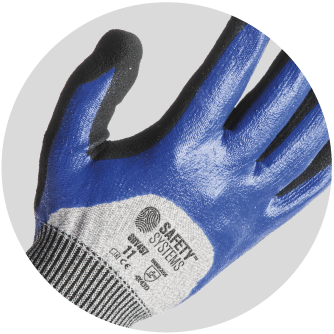 Coated gloves:
Seamless knitted and/ or cut and sewn gloves impregnated with various polymers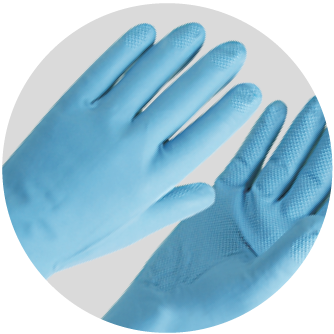 Unsupported gloves:
The glove is dipped into a tank of coating material. The inner can be flocklined or not (flocklined: the inner is coated with small fibers called "flock")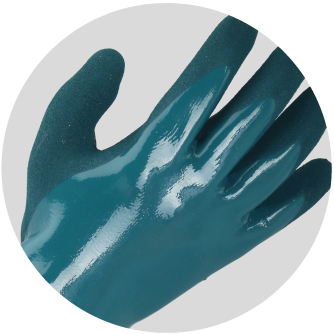 Supported gloves:
Fabric gloves (stitched or seamless) dipped in a coating material

WATER AND OIL REPELLENT
1. Dry or slightly wet/oily environment
2. Dry or moderately wet/oily environment
3. Wet/oily environment

ECO PROCESS
manufacturing process with low environmental impact

BREATHABILITY AND GRIP
Technology applied to coating to maximise grip and breathability reducing reducing hand's fatigue

ADVANCED KNITTING TECHNOLOGY
Innovative knitting technology to obtain a "soft shell" effect inside the glove. Using this manufacturing technology, the inner surface of the glove is knitted with 100% white HPPE yarn which offers exceptional comfort with a "silk effect" on the skin

3 LAYERS
1. Seamless knitted liner
2. Liquid-proof nitrile coating
3. Nitrile foam coating for an excellent grip in wet/oily environments

SOFT-SHIELD
The technology that redefines the composition of high-performance technical threads for cut-resistant gloves. A unique mix of threads with high hardness and toughness. A breakthrough in protection from cuts, with unprecedented levels of dexterity and flexibility.

HI-FOAM
A revolutionary coating technology for gloves made for precision handling. A complex polymer that combines high-resistance elements with highly flexible and breathable properties. The result is an extremely durable coating which is also very thin and flexible.