Prescription Safety Glasses
Prescription safety glasses
Our safety prescription eyewear collection boasts a number of light and comfortable models with prescription lenses, allowing people with visual impairment (myopia, hypermetropia, astigmatism or presbyopia) to work in a completely safe environment.
These products are identified as Category II PPE and they are certified in compliance with the European Standard EN166.
Prescription glasses are made according to the ophthalmologist's prescription, the applicant needs to fill out and send a dedicated form.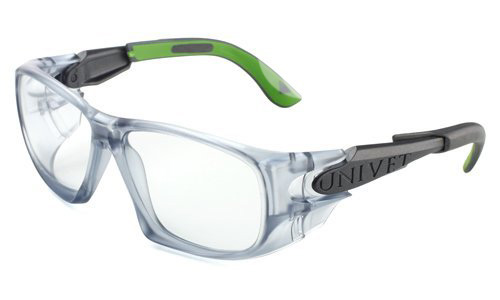 Thanks to prescription inserts, your prescription lenses can be inserted on ordinary safety glasses. This device provides enhanced protection while correcting visual impairment.
Inserts are strictly personal because they are made upon request and upon presentation of a medical prescription; they can be easily applied and removed from your PPE.