GO BEYOND
get the best with ARGO LINK
The new high-performance industrial automatic distribution line that combines different types of machines in a single solution, optimizing space and picking times. Unique solutions on the market to make the working environment even safer, controlling consumption and minimizing waste.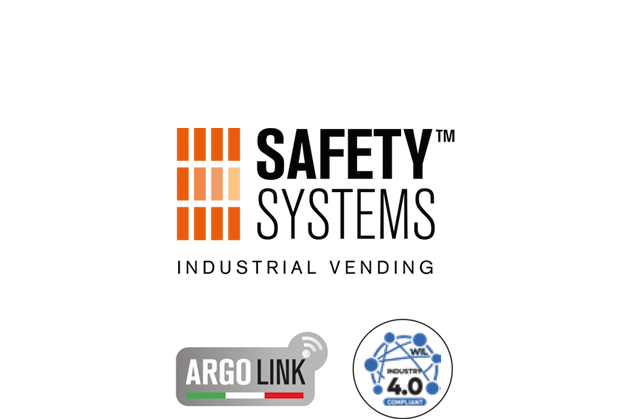 PROCESS MANAGEMENT OPTIMIZATION
In 2003, we started to develop PPE vending machines by customizing existing OEM machines. Today we present to the market the new ARGO LINK line, still designed and manufactured in Turin according to Industry 4.0 criteria.
The solutions that make up the ARGO LINK line have unique features on the market and are able to meet multiple dispensing needs with a single product.
Benefits of the Safety Systems Industrial Vending range.
Each model in the range has a unique design that has been developed specifically for use, and one or more double- or triple-height compartments can be requested for bulky items.
Service and training remain unchanged, the machines are PLUG & PLAY, they are delivered ready to use, and trained personnel provide training in picking, refilling, and software use.
High turnover materials dispenser and multifunctional locker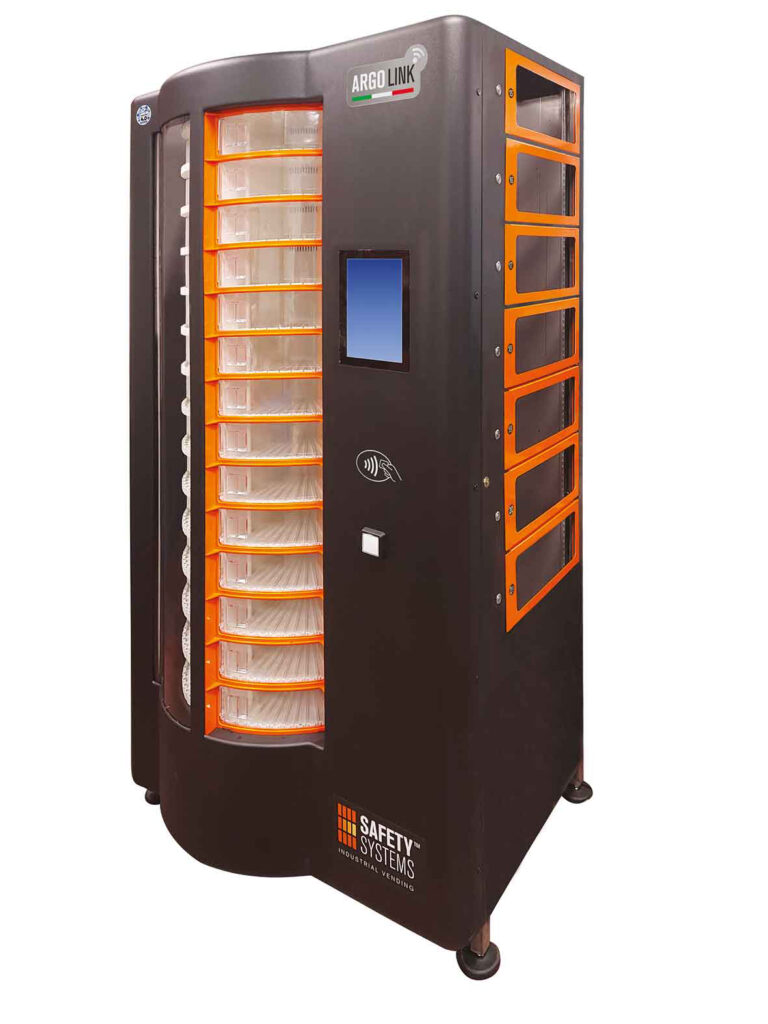 › Equipped with a simplified human-machine interface
› Fast dispensing and refilling
›  Picking up and returning PPE, bulky materials and power tools 
Multifunctional automatic locker and warehouse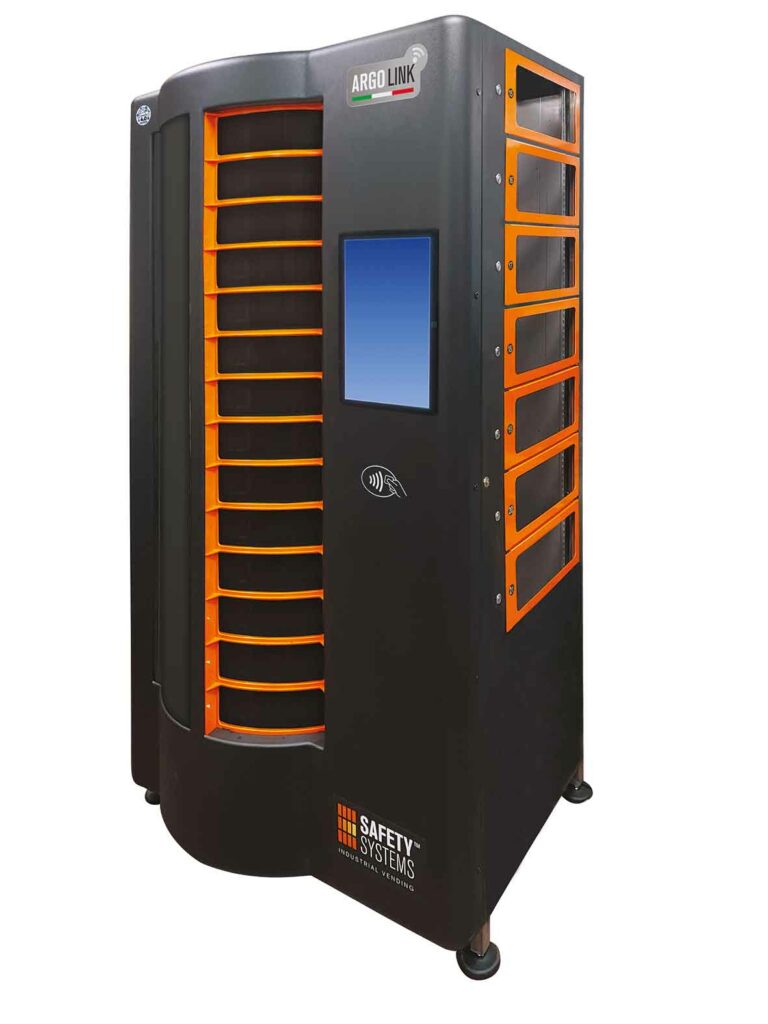 › 15″ touch screen for guided pickup and return products and reservation of materials not included in the dispenser
› Pickup and return of bulky materials and power tools
Smart dispenser
of keys and padlocks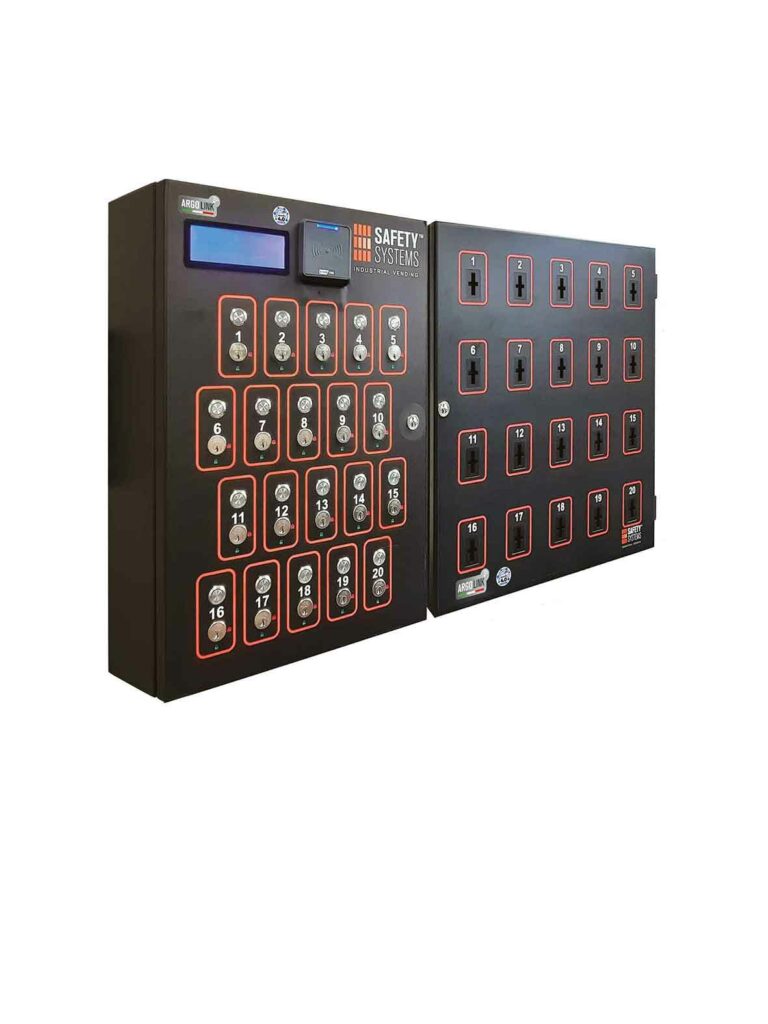 › Withdrawal and return of matching keys and padlocks for authorized users only, without supervision by security staff
› Ideal for automated management of LOTO procedures (Lock-Out/Tag-Out)
Ask for more information about the ARGO LINK line