D-Air Lab a start-up with 50 years of experience in the design and enhancement of personal safety in everyday activities, has found in Lanzi the ideal partner for the rollout of WorkAir, the most technologically advanced device for protecting workers from fall hazards.
Working at height entails major risks to workers' health, such as accidental falls from ladders or vehicles or impacts when dangling from a sling at greater heights.
Today, thanks to the WorkAir device, nothing will ever be the same again!
WorkAir, a "smart suit" for workers
The WorkAir technology, entirely Italian-made, was originally designed by Dainese to protect MotoGP riders and alpine skiing athletes.
It was then decided to extend this innovation to the world of work, by certifying WorkAir as Personal Protective Equipment (through a certification process specially designed for this product) and effectively importing the "smart suit" concept among professional workers.
How does WorkAir work?
Through prestigious national and international collaborations, the product has been designed to offer comfort, performance and "invisible" protection, reducing the risk of injuries caused by falling without a harness or dangling against obstacles.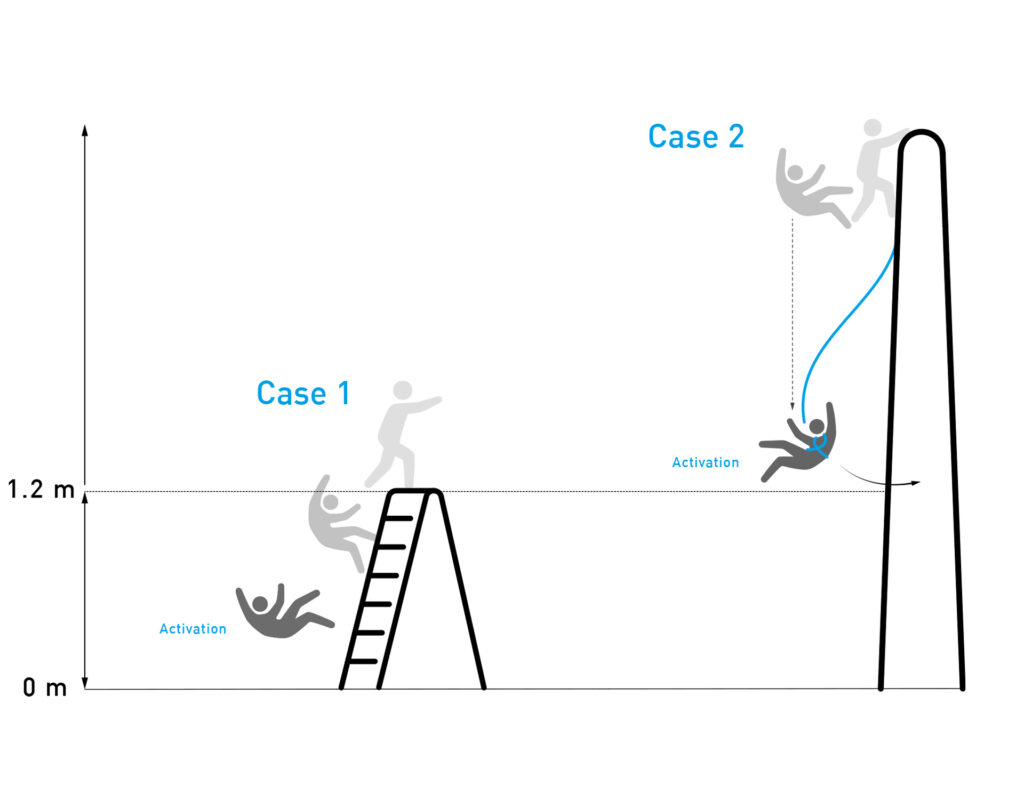 The internal firing algorithm detects accident conditions and sends a specific signal to the airbag, giving rise, almost instantaneously (in just 40 milliseconds),to a controlled and uniform inflation; the result is effective protection for the back and the chest with its vital organs.
Whom is WorkAir useful to?
The system is useful for the safety of workers:
working at a height of between 1.20 and 2 m (without being connected to all anchorage points)
working at a height of more than 2 m (connected to a secure anchorage point via a full-body harness)
Certified comfort and reliability
The unique characteristics of WorkAir – achieved through significant multidisciplinary R&D work – are covered by several patents.
WorkAir passed with flying colours a series of 286 individual impact tests and was certified by the Notified Body Dolomiti Cert in collaboration with the University of Padua.
The deployment algorithm of WorkAir has already accumulated 2,000 hours of real-life testing
The lithium-ion battery that powers the device has a duration of 18 hours of uninterrupted use and is rechargeable via a USB-C socket.
The device weighs only 1 kg and its design is ideal to permit constant ventilation.
Safe connection to the gas generators is ensured by an IP54 waterproof connector.
A LED and a vibromotor can signal the status of the system and any malfunctioning to the user.
Watch the video of WorkAir
The collaboration with LANZI
For more than 40 years in the safety industry, D-Air Lab has recognized LANZI as the ideal partner for the deployment of WorkAir, the most technologically advanced device to protect workers in the event of a fall.
For more information, or to request a free demo, write to marketing@lanzigroup.com.